SALOMON (Spec)
French outdoor clothing brand Salomon has great commitments to sustainability, but doesn't get the level of recognition of other outdoor brands like The North Face and Patagonia.

However, scrap textile waste is a problematic but inevitable part of the manufacturing process.

We'll put the waste to work with an initiative called The Patchwork Project that upcycles their textile waste into high-end art pieces, with the sale profits raising money for youth arts programs - the creators of tomorrow.

Mockups of upcycled ads by world-reknowned artists KAWS, Jeff Koons, and Takashi Murakami, respectively.



Salomon calls their sustainability model the "Play Minded Program", encouraging its customers to think about their relationship with the planet and to be mindful of the next generation to use it.


With their mission in mind, we hope to hire talented students from arts programs to create their own upcycled-textile ads for Salomon, as mocked up below: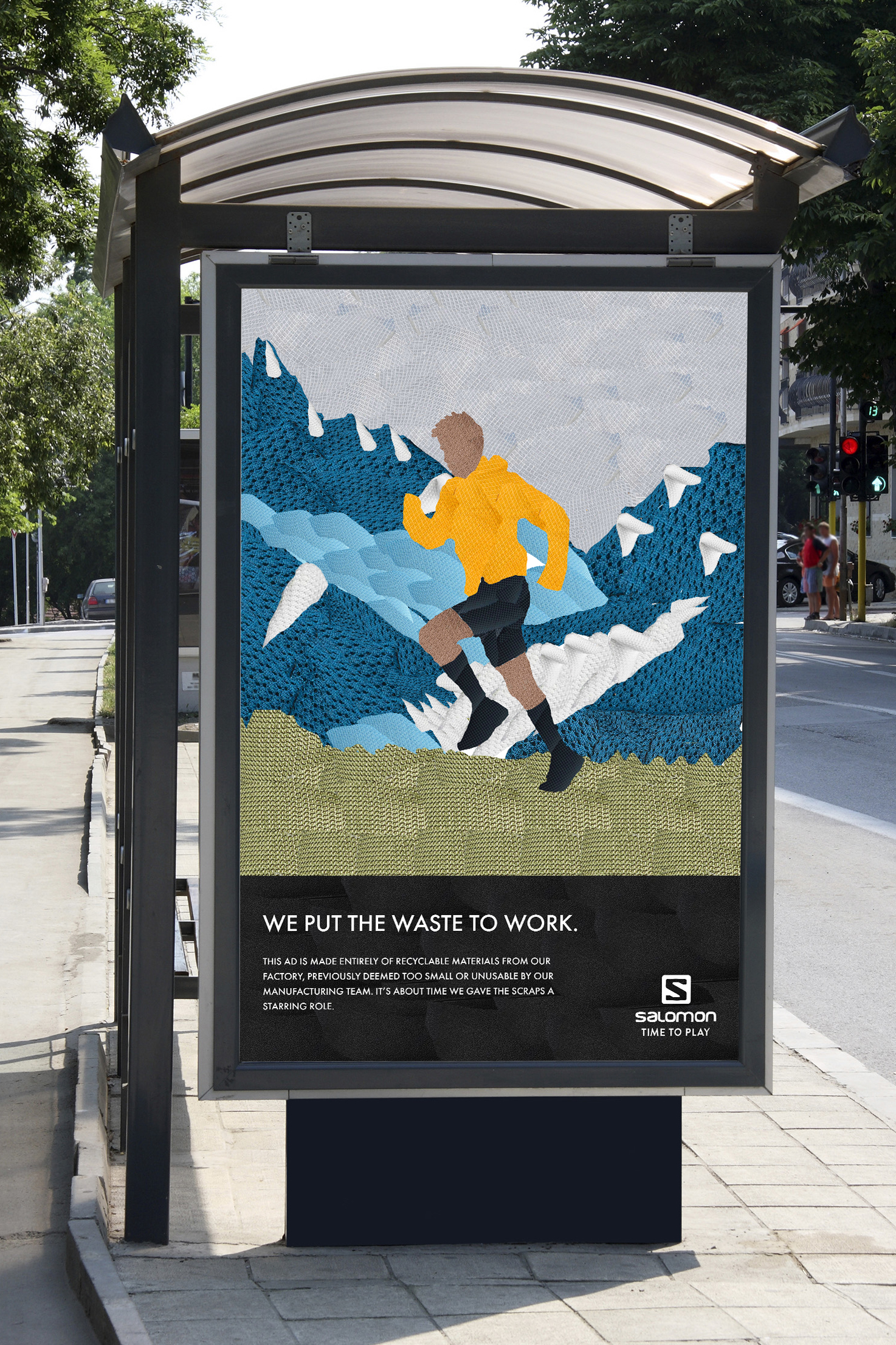 AD: Arman Sadrzadeh
CW:
Pat O'Brien